Life really does open up here in Sonoma County, and we are excited to join in on the happenings. Stay connected with us in our upcoming events and collaborations.
PAST EVENTS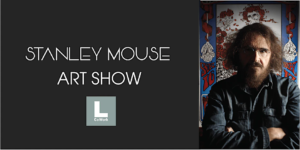 Then and Now: The Rock and Fine Art of Stanley Mouse
Friday, November 18 6:00-8:00PM
Meet "The Man Who Drew the Face on Rock Music," view and purchase works from the artist's own collection, and enjoy light bites and beverages. Ticket sales to benefit The Sebastopol Center for The Arts.
Artist Stanley Mouse's large body of work runs the gamut from hot-rod and monster art to lush oil paintings, but he is perhaps best-known for his 60's era album covers and concert posters including the iconic skeleton-and-roses Grateful Dead motif. The Livery CoWork is honored to present a showing of Stanley's work, both "Wild" and "Fine," and is hosting a reception to launch the exhibit.
Stanley's posters have been exhibited across the globe including The Louvre, SFMOMA, Tokyo Museum of Modern Art, The Victoria and Albert Museum in London and The Rock & Roll Hall of Fame. His art is in private and public collections including The hermitage and The Oakland Museum and his cover art for Steve Millers album Book of Dreams won a Grammy Award in 1977.
* Proceeds from Admission will benefit The Sebastopol Center for The Arts.
Small bites provided by Second Staff | Local wine and beer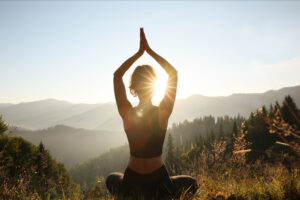 Livery CoWork Lunchtime Yoga Series
Every Thursday, From September 15 – October 27, Noon – 1PM
Join us during our peak weather season outdoors in the CoWork Alley for a weekly lunchtime yoga class and end your day catching up on tasks at the CoWork with a FREE same day, day pass!
Event overview:
Weekly Yoga class to increase productivity, release tension, and promote good posture and healthy mindset. All levels welcome. Bring your laptop and your yoga mat!
How to join:
Class series begins Thursday, September 15 – October 27 from noon – 1pm. $15 class gets you a FREE same day, day pass at The Livery CoWork ($30 value). One day pass per series.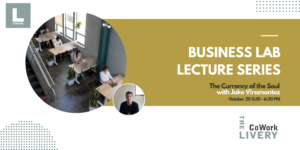 Livery CoWork Business Lab Lecture Series
Currency of the Soul
Thursday, October 20 5:30-6:30PM
Join us with guest speaker Jake Viramontez as he shares his findings on what happens when you give away your gifts.
Event overview:
5:30 – 5:45 pm – Network, wine, and snacks
5:45 – 6:15 Inspirational Talk
6:15 – 6:30 – Q & A
About the presenter:
Jake Viramontez is an award winning filmmaker, who has directed films in over 30 countries covering topics from female empowerment through soccer in Sao Paulo to Syrian Refugees in Jordan. The Orchard bought and distributed his debut feature doc, "Like Air" which climbed to iTunes top 10 documentaries worldwide its opening week. His campaign for The Times with Accenture Interactive "JFK Unsilenced" won 7 Cannes Lions including a Grand Prix, as well as 7 Clio's. He went on to direct a 6 part campaign for Chevrolet in Brazil, "Be A Goalkeeper" that won 5 Clio's.
His latest work was an original concept that was picked up by Sony, called "Create Action" where he is producing, directing, and editing a 10 part series on non profit organizations all across the United States.
He is also the founder of the non profit Sown for Good, an organization that gives films away for free to non profits around the globe. His films have helped raise funds to build a water well in Paraguay, a school in Tanzania, and is expanding to send other filmmakers on assignment around the globe to continue spreading the power of positive storytelling. This year, they will produce content in Lebanon, Senegal, Kenya, and Haiti.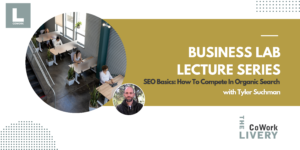 Livery CoWork Business Lab Lecture Series
SEO Basics: How To Compete In Organic Search
Thursday, September 15 5:30-6:30PM
Join us with guest speaker Tyler Suchman to learn the fundamentals of SEO, including how to use your time wisely to move the needle, gain visibility and increase traffic.
Event overview:
5:30 – 5:45 pm – Network, wine, and snacks
5:45 – 6:15 Inspirational Talk
6:15 – 6:30 – Q & A
About the presenter:
Tyler Suchman runs boutique web marketing agency Tribal Core (tribalcore.com), founded in 2002. Prior to founding Tribal Core, Tyler was Head of Content Production for mobile content provider Moviso, which was acquired by Vivendi Universal. Previously, he created the New Media department for Miles Copeland's group of companies (including Sting, Keith Urban, Belinda Carlisle and many more). Tyler has a B.A. in History and Communications from UCLA and a Certificate in Real Estate Financial Modeling from MIT.

Livery CoWork Business Lab Lecture Series
Social Media Marketing: Reaching Your Goals
Thursday, August 18 5:30-6:30PM
Join us with guest speaker Kerry Rego for an inspirational overview on how to reach your business goals through social media marketing.
Event overview:
5:30 – 5:45 pm – Network, wine, and snacks
5:45 – 6:15 Inspirational Talk
6:15 – 6:30 – Q & A
About the presenter:
Kerry Rego is a social media trainer, technology consultant, author, and speaker. A former lecturer at Sonoma State University and current adjunct faculty at Santa Rosa Junior College, she's authored three books about social media strategy and reputation management.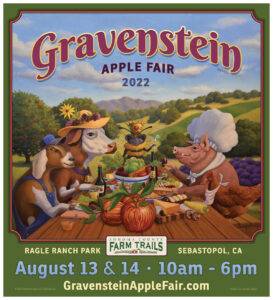 Join The Livery For The Gravenstein Apple Fair!
August 13 + 14 10AM-6PM
Join us at this year's annual Gravenstein Apple Fair in Ragle Ranch Park on August 13 + 14!
The Livery will be there representing with our own booth featuring merchandise including t-shirts and hats. We'll also be sharing more about Goldfinch, our restaurant, that's soon to open!
Many exciting things in the works and we're looking forward to sharing it with community.

Livery CoWork Business Lab Lecture Series
Conflict Resolution: Skills And Practice
Thursday, July 21 5:30-6:30PM
Join us with guest speaker David Ferrera to hone the conflict resolution skills that will make a positive difference for the people you care about.
Event overview:
5:30 – 5:45 pm – Network, wine, and snacks
5:45 – 6:15 Inspirational Talk
6:15 – 6:30 – Q & A
About the presenter:
David founded The Meeting Guy in 2005. Including facilitating meetings and strategic retreats for executive teams from the Sierra Club, the US Forest Service, the Yosemite National Institutes, the National Environmental Education Council, Black Rock City LLC (the Burning Man organization), and others. He enjoys working with his corporate clients, and has developed top teams for Birkenstock USA, Williamson-Dickie Manufacturing, the Chicago Mercantile Exchange, and others.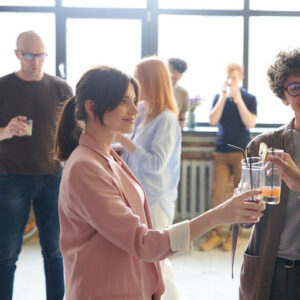 Chamber Mixer
Thursday, June 30 5:30-8:30PM
Join The Livery on Main at this year's mixer with the Sebastopol Chamber of Commerce. Get excited for this GRAND OPENING event at The Livery CoWork, featuring good company, great live music, and tasty, well-balanced bites curated and served by Goldfinch!
The event menu is as follows:
Tortilla Espanol with Smoked Salmon & Dill Horseradish Crème Fraiche
Whipped Ricotta & Spring Pea Toast
Spring Vegetable Crudité with Hummus
Beet Tartare with Goat Cheese & Tangerine Oil
Shrimp Aguachili Tostada with Pickled Onion & Cilantro
Vichyssoise & Truffle Oil "Shooters"
Local & artisan cured meats and cheeses

20-30 Club Scavenger Hunt
Sunday, April 24
We are participating in this year's scavenger hunt which takes place at Ives Park during the Apple Blossom Parade! Explore our amazing town on this fun journey and hunt of discovering clues and collecting digital images. For more information or to get involved, email sebastopol2[email protected] with the subject 'Scavenger Hunt 2022'!

Apple Blossom Parade
Saturday, April 23
We are so excited that Sebastopol's annual Apple Blossom Parade will return this year! Get ready to join us outdoors for a day of fun. The Livery is a sponsor for the parade and will be represented with a branded float. Come find us at our booth to learn more about our plans! More details to come.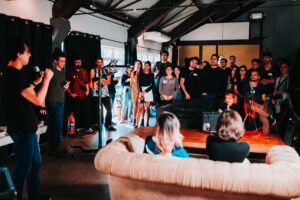 Sebastopol Documentary Film Fest
March 24 – 27
The Livery on Main is a proud sponsor of this year's Sebastopol Documentary Film Fest. Join us at "The Hot Spot" lounge for a drop-in meet and greet for filmmakers and filmgoers at The Livery CoWork on Saturday, March 26th from 10AM to 4PM!
Show your SDFF ticket or pass and you'll have access to our new CoWork space, including highspeed wifi, goodies from The Village Bakery, and beverages during the lounge. Check out the lineup and get your tickets here!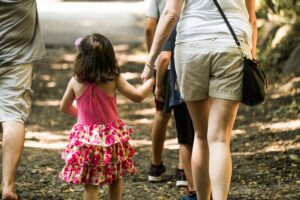 The Livery Featured In The Apple Parade
Saturday, September 18 10AM – 12PM
Join us at the Apple Parade on Saturday, September 18th! Participate in a giveaway where you can win free swag from The Livery. The parade begins at Analy High School and ends at Calder Avenue around Noon. Our table will be set in the alcove of The Livery. We hope to see you there!

Ribbon-Cutting Ceremony At 6940 Burnett Street
Thursday, September 9 5PM – 7PM
Join us at 6940 Burnett Street to celebrate our acquisition of this building to extend The Livery On Main! Enjoy to-go bites and a meet-and-greet session with our licensees. More details to come soon!

Join The Livery on Main, A Proud Sponsor, For This Year's Gravenstein Apple Fair Benefit Concert
Saturday, August 14 11AM – 6pm
Join us in the Shady Oak Grove of Ragle Ranch Regional Park for a stellar event. Tickets are limited, and we encourage you to reserve your spot now for this music and food festival celebrating the spirit of the Gravenstein Apple Fair!

Watch Our Virtual Town Hall!
Hear from our team about all things The Livery On Main. From the details of this new development to the shared services model that will support our licensees, we are excited to share more of what we're working on with you.
See The Video